We build modern, affordable websites for the business community
Covid-19 Compliant Registrations
We have built a system for restaurants, pubs and cafes, and any other business to register visitors entering their premises.
"The opening up of the economy following the COVID-19 outbreak is being supported by NHS Test and Trace. You should assist this service by keeping a temporary record of your customers and visitors for 21 days, in a way that is manageable for your business, and assist NHS Test and Trace with requests for that data if needed.
This could help contain clusters or outbreaks."
Brilliant Websites helps all businesses create high impact websites and digital marketing platforms. We can help you build an attractive and appealing website and provide you with the tools needed to make your business more effective to online visitors.
Choice
Choose from one of our pre-styled web designs, with the add-ons necessary to get your business online. Alternatively, you can opt for a fully bespoke service, with a website designed by our graphic design team just for you, including a logo if required, and all the links to social media channels which your business needs to get noticed. We can even set up your Facebook, Twitter, and other accounts to link the seamlessly with the website to maximise exposure. We have photographers to come and take images to increase the impact in your online presence.
We offer specialised add-ons for the hotel and catering industries (including a link to room and/or table booking system), club membership systems, help desks and recruitment/job-board systems. Indeed we can usually meet any business requirement.
We are different.
We can help you deliver your web services through a 'rental' scheme, paying a monthly (or annual) fee, rather than an up front cost. This eases cash flow for many. We are also different in that you own the domain. It is registered to your business and, should you want to move elsewhere (we are so confident you won't!), we won't stand in your way.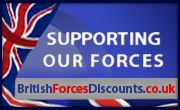 Note: Carousel will only load on frontend.